Steve Solowey - Freehold, NJ
Dear Manager,

It has been several weeks that I have had the pleasure of getting settled in my new home and I now have the time to bring to your attention one of your agents who really went above and beyond, Diana Brunner. It had been almost 28 years since my last move and I must admit I was a little nervous. Also, not being married added more stress as I felt I had no one to bounce ideas off of. Diana took me to numerous homes, took the time to learn my likes & dislikes, and she was able to guide me through the whole process. With her patience & expertise I actually began to feel comfortable with the house hunting.

After finding the home I was seeking she continued to stay with me calling in the evenings & weekends to update me on various parts of the purchase and the sale of my prior home. I had heard from others that the mortgage & attorney phases of real estate purchases & sales are normally a total nightmare so I was not looking forward to that. Diana however continued to stand by me (even though those parts were not directly related to her job). Luckily, she intervened on several things between my attorney & mortgage company, things they had forgotten to tell me or just left out. On completion of the purchase & sale of my homes my attorney's paralegal commented that my transactions seemed to go smoother than most. She said that my real estate broker, unlike others, was right there the whole time with anything they needed before they even had to ask for it.

So, I can truly say that through Diana's keen sense of the job and quickly learning my goals she found for me what now turns out to be the PERFECT home! I never had the pleasure to do business with Keller Williams Realty or Diana Brunner before but you can be sure that I will have no problem recommending both to everyone I know. Thank you for everything!

---
Chris Daniels - Jackson, NJ
What can I say but THANK YOU! Although it doesn't seem like it's enough for all the work you have put into my very tough deal. I am truly blessed to have had you as my agent. The pressure was overwhelming at times. I know many other agents who would have given up on me after the initial phone call. Everyone looks at foreclosures & short sales & thinks "Wow we can save a lot of money, this is great!" (I guess if you can sit through all the red tape for months & months waiting for the whole deal to implode at a moments notice for a million different reasons, & if you can withstand the constant running around to obtain all the paperwork & things that are needed to get it done, then YES there is a silver lining.)

BUT if you don't have a good solid real estate agent who picks up the phone, or gets on the road in a split second when something must be done, you don't stand a chance! Thanks for all your efforts Diana! Most real estate agents would have passed this one by.

I know there wasn't a pot of gold in it for you on this deal but you sure gave me 110% like there was one! You never gave up; you were with me every step of the way. Thanks for staying on top of everything & guiding me through this painstaking ordeal.

Good job!

You truly love your work & it shows. I would do it all over again as long as I knew you were on the team!
---
Theresa & Mike Castellan - Howell, NJ
Diana Brunner made our first experience selling our home an easy one. We were so fortunate to have sold and bought a new home within a matter of a month. Diana made the transition go very smoothly and was committed to keeping us informed throughout the entire process. We were very impressed with her dedication to her clients and would highly recommend her. After the closing on both homes, Diana continues to make herself available to us whenever we need her. She even helped us with our property tax appeal after we bought! She truly has become a good friend and our realtor for life!
---
Shawn & Cara Peters - Manalapan, NJ
Thank you so much for helping us find our first home!

We never could have done it without you.

Your professionalism and expertise were just what we needed to get us through to a successful closing!

We never realized just how complicated buying a home can be.

It was great having someone who knew all the answers when we needed them.

Thanks again for everything! :)
---
Adriana & Luis Oliveira - Howell, NJ
You have no idea how much we appreciate all that you have done for us to get us to the point that we are today.... HOMEOWNERS!

Your availability to be there for us whenever we called was invaluable.

Buying y our 1st house is scary sometimes, but you were always putting our minds at ease. The way you handled the minor issues that did arise with an immediate and appropriate reaction was wonderful.

Even at the closing table, when you caught the errors on our closing statement and made the attorneys correct them was so impressive.

Your offer to continue to help us even after we have closed was thoughtful.

We couldn't have reached this point without your help and support, and for that we owe you big time! Thank you for EVERYTHING! :)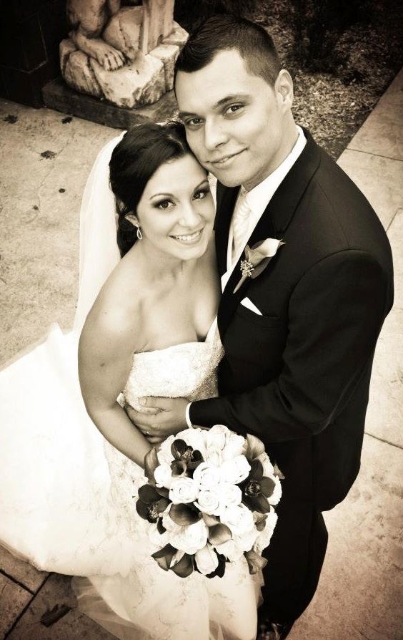 ---
Debbie Mournet - Jackson, NJ
When I was looking for new realtor to sell my home in a tough market, I came across Diana's advertisement on local magazine. It was very nicely done and it caught my eye. She came to my home and we discussed how we would approach listing my home. She is very thorough and meticulous showing my home in all possible advertising. I had two large dogs and Diana came to my home during showings, to comfort my dogs, so possible buyers could view my home when I was unavailable. My home sold quickly. The closing went off with no problems. Diana was very accommodating to all my needs.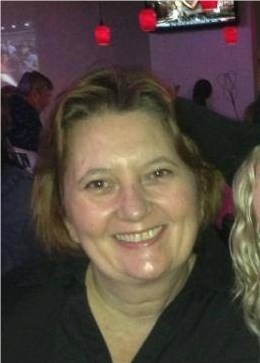 ---
Michelle & Adam Laskowitz - Jackson, NJ
My husband and I have used Diana to rent out our condo and to help us find a place to live. We have worked with realtors before and never had the best experience so I went into another relationship with a realtor with a lot of hesitation. It was the best thing I did. Diana is smart, thorough, quick to respond and always has our best interest at heart. The best quality I like about Diana is she is honest. I will never use another realtor because no one else compares.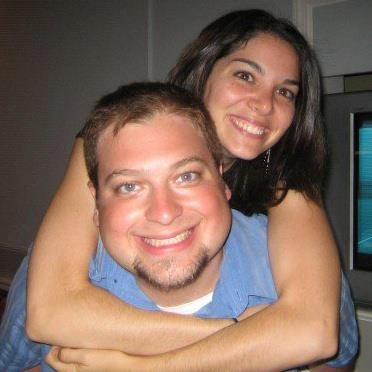 ---
Andrew & Staci Pelman - Jackson, NJ
Having worked with Diana on both my own personal purchase and sale as well as many other deals as a real estate lawyer, I can honestly say she is one of the best in the business. She always has her clients best interests in mind and will stop at nothing to make sure that this is accomplished. I have recommended her both to personal friends as well as clients and will continue to do so. You can't go wrong with Diana, give her a chance and you won't regret it.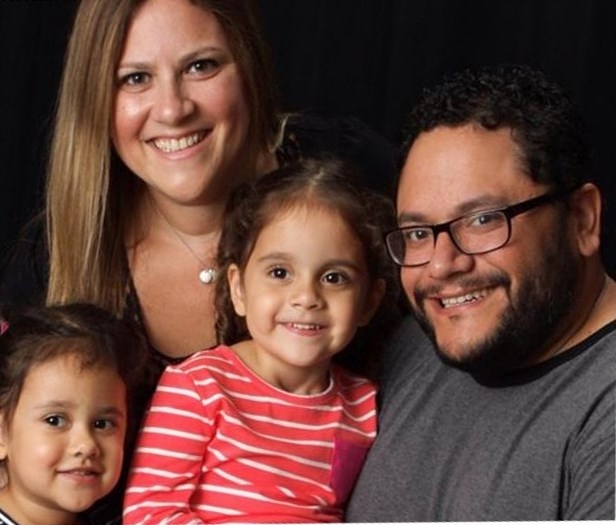 ---
Josephine Amato Vine - Manalapan, NJ
My elderly parents were the ones who were using Diana to sell there home of 46 years. They were in very capable hands with her. She was fantastic!!! She was upfront/honest. She listened to their needs and concerns and always put them first. She sympathized with them through the rough time of them letting go of the only home they knew. She respected them and always went above and beyond to help them out and make it as easy as possible for them. She treated my parents as if they were her own and that was very comforting for them. For that I will always be grateful to her. She truly did and outstanding job and I totally believe you can not go wrong using Diana as your realtor.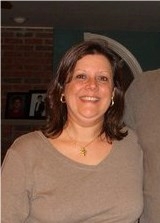 ---
Lisa Speranza - Jackson, NJ
I have been working with Diana since June of this past year. My needs are unique in the fact that I needed a good size piece of property to house my horses while staying within my very small budget. A preforclosure/short sale property became available in July and Diana has worked tirelessly to complete this transaction for me. She is personable, knowledgeable, and has answered every question I have in detail. As a first time homebuyer, who does not know what is involved in a home purchase much less a short sale, I can't begin to tell you how pleased I am with Diana. She has been nothing short of professional! She is a true pleasure to work with!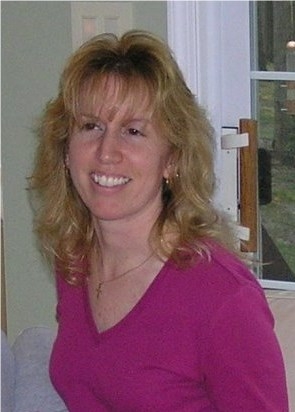 ---
Gail and Ed Leski - Manalapan, NJ
My wife and I were buyers of new construction in an age restricted community and then sellers of our existing property both of which Diana handled excellently. Her advice, suggestions and knowledge of the markets both on the buy side with a large builder and sell side made both transactions happen in a tight time frame. Her negotiating skills and diligence paid off for us. I can highly recommend her.
---
Bobby Emmons - Howell, NJ
Diana is a true professional. She is very passionate about her work. If you want someone who will work tirelessly to sell your home, you will not find anyone more dedicated than Diana Brunner.
---
Brad & Julie Leszczynski - Morristown, NJ
If it wasn't for Diana's help with our mortgage, we'd still be paying 7.0% to the bank. In a conversation with her I explained how recently starting my business left my income status too low for any bank to refinance me...and believe me, I talked with 3 different mortgage brokers about it! Diana explained

the HARP refinance program to me and provided me with contacts to help with the process. All of her contacts were knowledgeable, helpful, and responsive. With a little bit of information my loan was in progress and I dropped from 7 to 4.25% saving me $800 / month. I can't thank her enough. I have also passed her information along to friends of mine who all have great things to say. If you're looking for a home or just need advice about real estate, your mortgage... whatever, you should definitely call her today!